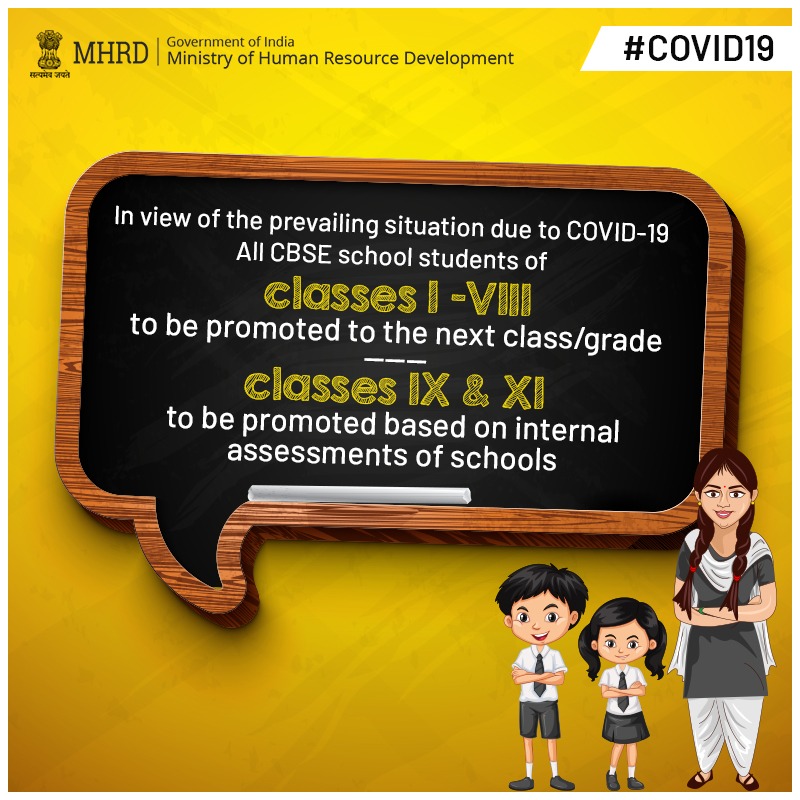 CBSE Updates on Exams
For classes 1 to 8:
All students studying in classes 1 to 8 maybe promoted to the next class/grade. This advisory is being issued in consultation with NCERT.
For classes 9 and 11;
Promote students of grades 9 and 11 to then ext grades on the basis of all the school-based assessments including project work, periodic tests, term exams, etc.
Schedule for class 10 and 12 board exams:
With regard to rescheduling board examinations for classes 10 and 12